Pilots
The Humanity Forward Foundation is accelerating solutions to the problems families face by investing in pilots that will directly benefit Americans and further develop our understanding of how best we can create a more stable and prosperous world.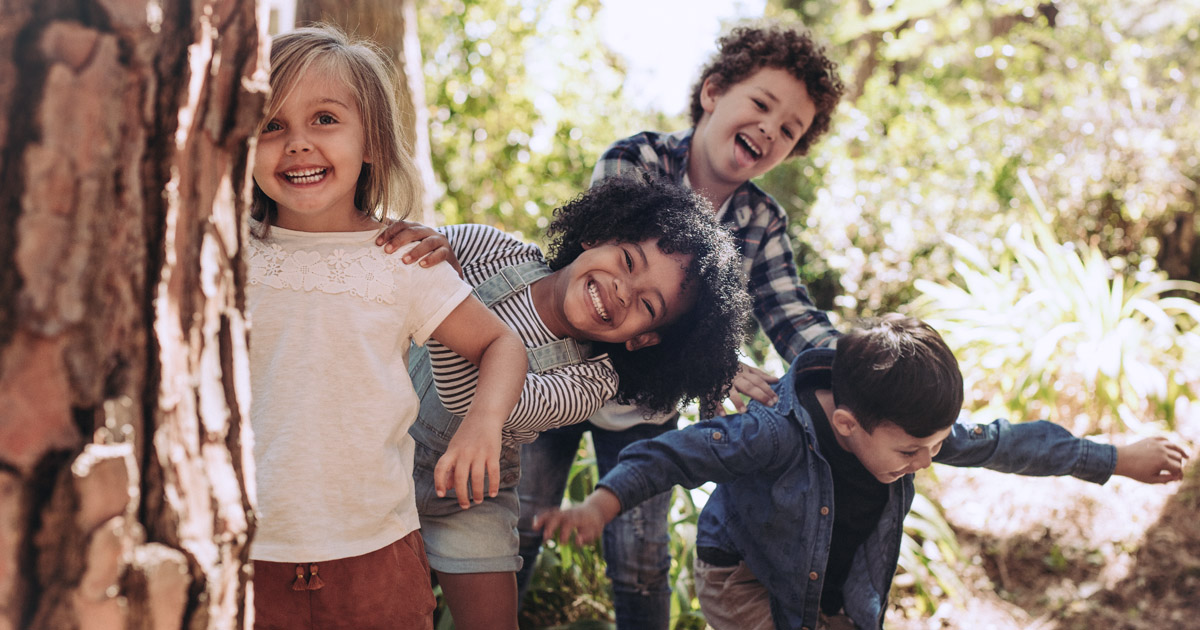 Ending Child Poverty in America
Defining Poverty
According to the U.S. Census Bureau, 37.2 million people in the United States are living in poverty, a 3.3 million increase from 2019 rates. This reflects an official poverty rate of 11.4 percent under the federal poverty line of $12,760 in total income annually. However, calculations of poverty based on median income estimate rates as high as 17.8 percent.
These circumstances are even more prevalent for children. 20.9 percent of American children live below half the national median income and are among the most vulnerable in facing financial hardships, along with senior citizens, and racial minority groups.
Children experience the most adverse effects of poverty due to food insecurity, lack of preventative healthcare, housing insecurity, and substandard education opportunities severely limiting their development. Child poverty in America continues to be a major problem, experienced by 17 % of the population in January 2022.
Pandemic Effects on Child Poverty
Researchers have highlighted the significant impact that direct cash payments like stimulus checks have had on eradicating poverty. The two federal rounds of direct cash in 2020, for instance, improved Americans' ability to buy food, and pay household bills and reduced anxiety and depression caused by financial instability.
Another direct cash policy that has had a significant impact on reducing poverty is the Child Tax Credit (CTC).
The temporarily expanded Child Tax Credit granted to American taxpayers for each qualifying dependent child in 2021, cut food insecurity by 24 percent among households with adults and children and lifted 3.3 million children from poverty in the first of six monthly direct payments. The Child Tax Credit disburses $300 for children aged 0-5, and $250 for children aged 6-17 and is projected to reduce child poverty by at least 45 percent, according to estimates from Columbia University.
Additionally, data collected by the University of Michigan in 2019 suggests that material hardship rose in the absence of government intervention. Researchers believe that the success of the federal government's efforts in reducing poverty amid the COVID-19 pandemic can largely be attributed to the use of direct cash transfers.
Potential Solutions
Opponents of direct cash programs argue that those living in poverty will only waste direct cash from policies like the Child Tax Credit. However, several studies have shown that the most common uses for the CTC are groceries, housing, utilities, and savings for emergency funds.
Reducing child poverty has benefits beyond fulfilling the moral imperative of giving every child the opportunity to achieve the American dream. Lifting families out of poverty has proven to increase educational outcomes for children, improve mental health, and reduce substance abuse.
These benefits also come at a bargain to the American taxpayer, providing seven dollars in projected savings for every dollar spent on reducing child poverty, according to some studies. According to an analysis published by the Niskanen Center, the recent expansion of the CTC will enable $27.6 billion in new household spending, support job creation and boost the American economy.
Critics of the CTC argue that its expansion will lead to future improper payments and disincentivize American families to work. Despite these claims, most payments provided by the CTC were used in order to support living expenses and child care. This has fueled a recovering economy and in part contributed to more parents returning to the workforce in 2022.
Furthermore, a Humanity Forward/Social Policy Institute study found that 94 percent of parents planned on continuing their work or seeking employment as a result of receiving the CTC; Of 6.4 percent of the respondents claimed that they planned on using the CTC to work less or change occupations, two-thirds were parents of infants or toddlers.

Humanity Forward Foundation remains committed to ending child poverty in America through research-based programs to discover practical solutions that strengthen financial stability and independence for families.


---
HUDSON UP

Together with The Spark of Hudson, Humanity Forward Foundation is benefiting $500 each month for five years to randomly-selected cohorts of residents in Hudson, NY.
Why Five Years?
HudsonUP is one of very few pilots of its kind taking a long-term approach to help participants move themselves and their families to sound financial footing. Nearly 40% of HudsonUP participants are pursuing either their GED or a college degree, and several described their plans for launching small businesses — but these plans take time. Read More →
What We've Learned So Far
Participants in the first HudsonUp cohort report less anxiety and more freedom to pursue education or entrepreneurship. For those who felt stuck in toxic workplaces or relationships, or who were living paycheck to paycheck, $500/mo has renewed their sense of hope and given them more agency over their circumstances.
---
Covid-19 Cash Relief
Humanity Forward Foundation committed to putting cash in the hands of those who need it most, helping individuals reduce the financial strain of hard times.

The 1K Project
Humanity Forward Foundation sponsored a donation matching program to help distribute $3.3 Million directly to 1,110 American families who suffered the loss of income during the pandemic.
---
Individual Microgrants
Humanity Forward Foundation's first direct cash program aided those directly affected by the pandemic by providing payments of $250 – $750 to recipients. Using publicity and social media to announce the relief program, and volunteers to assist applicants to obtain funds, the Foundation was able to disburse more than $4.5 Million in cash support to 18,000 individuals nationally, using funds raised from charitable organizations and citizen donations.